Description
JET 901 BC is a dual colour PVC-coated sheeting (white upper side, grey backing) with a finish suitable for digital printing.
It has been designed for the custom truck curtain market.

JET 901 BC can be printed on using digital printing techniques with solvent, UV or Latex inks.

JET 901 BC's grey backing allows for the printed image to be protected from:
marks related to the affixing of straps
marks related to the installation of anti-theft devices
marks caused by dirt or damage during installations.

26.5 oz/yd²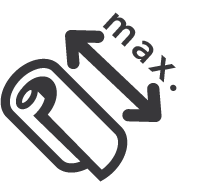 118 inch
Solvent / UV / Latex Ink

Opaque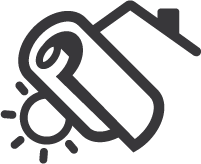 Indoor / Outdoor use
Technical data
Base cloth
1100 dTex PES HT
990 den
Coating
PVC Lowick coating both side
Finish
Inkjet lacquer one side - Grey back
Weight

> ISO 3801

26.5 oz/yd²
Thickness

> ISO 5084

28.35 mils
Translucency

> XPT 54199

0 %
Tensile strength

> NF EN ISO 1421

457 / 457 lbs/inch
Tear strength

> DIN 53.363

135 / 112 lbs
Adhesion

> NF EN ISO 2411

11 lbs/inch
Cold resistance

> NF EN 1876-2

-22 °F
Warm resistance

> (24h)

158 °F
Fire resistance

> DIN 75 200

< 100 mm/min